Today I met professor Spozhmay Oriya from Afghanistan in the Pocket Project meeting of my Trauma-informed leadership course.  It was heartbreaking and at the same time inspiring.  She was in hiding, yet she was willing to risk her life in order to be embraced by us even virtually, and to share with us the horrors that are daily occurrences in her country since the Taliban took over in Kabul.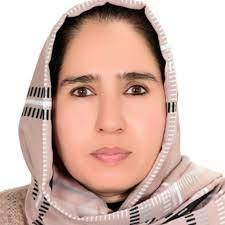 She is a psychology professor at the university and was at the airport ready to be evacuated when the word came that she should go back home since there was no more space on the flight.  She got home in time to avoid the horror of the massacre at the gates.  We were all hugging and encouraging her.  The leaders of the group are working continuously to get women who are educated and leaders in the community out of the country.  Just yesterday, apparently, all university professors were brought to meet with Taliban leaders to discuss the opening of universities and new appointments.  Not one female professor was invited or allowed to join the meeting.  This is a sure sign to what is in store for higher education, and for education of women in particular.
The existential trauma was palpable even through the Zoom screen.  We were all triggered and felt the fear of being hunted for who we are.  From the woman from Zimbabwe who experienced racism and violence, to the Kurdish one who was using art to inform the world of the massacres and felt she could not survive and needed help, to the man from Kenya who has established schools and lost so many children to kidnapping and violence, yet is still at it.  And each and every one of us, even though we are not in mortal danger at this moment, remembered.  Remembered our parents' plight, and our own.  But we also saw around us 160 others from all over the world coming to support each other – to practice resilience and to see, really see each other, feel each other, and be there for each other.  It was a teaching moment that etched in us the knowledge of the power of community – a community that empowers and heals by being together in spite of differences in color, creed, and perhaps political outlook.  The power of humanity refusing to bow to oppression and violence.
It is the time for introspection in the Jewish Calendar: the days before the New Year celebrations.  A time to gather as a community and together chant the traditional prayers for forgiveness.  To listen to the sound of the shofar,
the ram's horn, blown to awaken the sleepers.  To awaken the world to the need for compassion.  In most places of worship, we will yet again be prohibited from gathering as a community.  In many cases we'll be separated from our family and loved ones, yet clinging to tradition in order to feel connected and bring home the joy of past holidays.  I will bake the
traditional round chala to signify the wholeness of the universe, make it a bit sweeter and add raisins or in my case cranberries, since my husband has an adverse reaction to raisins.  I will make a honey cake, large, sweet, and dark, decorated with almonds and fortified with whiskey to sweeten the palate and lift the spirit.  The traditional fish will also be served. According to tradition, having fish on the table is an omen for blessings in the year to come.
  When the fish is served, observant Jews recite a prayer expressing the wish "that we be fruitful and multiply like fish."  There are many more traditions for the various Jewish communities, and new ones are popping up (e.g. vegans are finding alternatives to the fish).  Perhaps I will even find a pomegranate which is said to have 613 seeds, symbolizing the number of Mitzvot (commandments, or good deeds) described in Jewish law.
My apple pies will again adorn the table, but I will try a different dough with gluten-free flour for those like myself who cannot have wheat.  And of course, the apple dipped in honey.
  When our children were small we always went about a week before the holiday to an apple orchard just out of town, to pick apples.  The new crop was just ripening on the loaded tree branches, and we all were biting into fresh, juicy, McIntosh apples.  We used to pick a whole bushel, and enjoyed fresh apple cider that the orchard owners had for sale.  We came home to a lot of apple-washing, -cutting and pie-making.  We used to make the pies together.  A dozen at a time, wrapped and filling the freezer.  Some we even filled with sour cherries.  That way we could have fresh-baked pies in the middle of winter.  For my daughter's wedding the owners of the orchard we frequented donated 12 real small apple trees to decorate the hall!  Today I resort to store-bought apples, but this time of year they are fragrant and fresh Ontario-grown apples.  Perhaps I will make a trip to the farmers' market to replenish the ones which are being consumed before I can even get them into the four lonely pies that I plan to make this year.  The children are grown, and even the grandchildren are no longer home with their parents, but we are still lucky to have my daughter and her husband coming to celebrate at our table.

Reminiscing about past celebrations changed the heavy feeling in me brought on by the meeting today.  This is the flow of life.  Perhaps if we are prepared and know that there will be hardships and traumas, but we will be able to support each other, and even remember that we can also lean on the resilience of our ancestors, we can smile and enjoy the simple things that come our way.  After all we are here, we are here in spite of all that we encountered personally and collectively throughout our life.  I will light my candles like my mother and grandmother and the generations before them did, and recite a blessing for a good year, a year of peace and prosperity, a year of kindness and compassion for all people, and a year of developing creativity and healing.  I will dip the apple in the honey and raise my cup of wine to life.
  Lechayim.