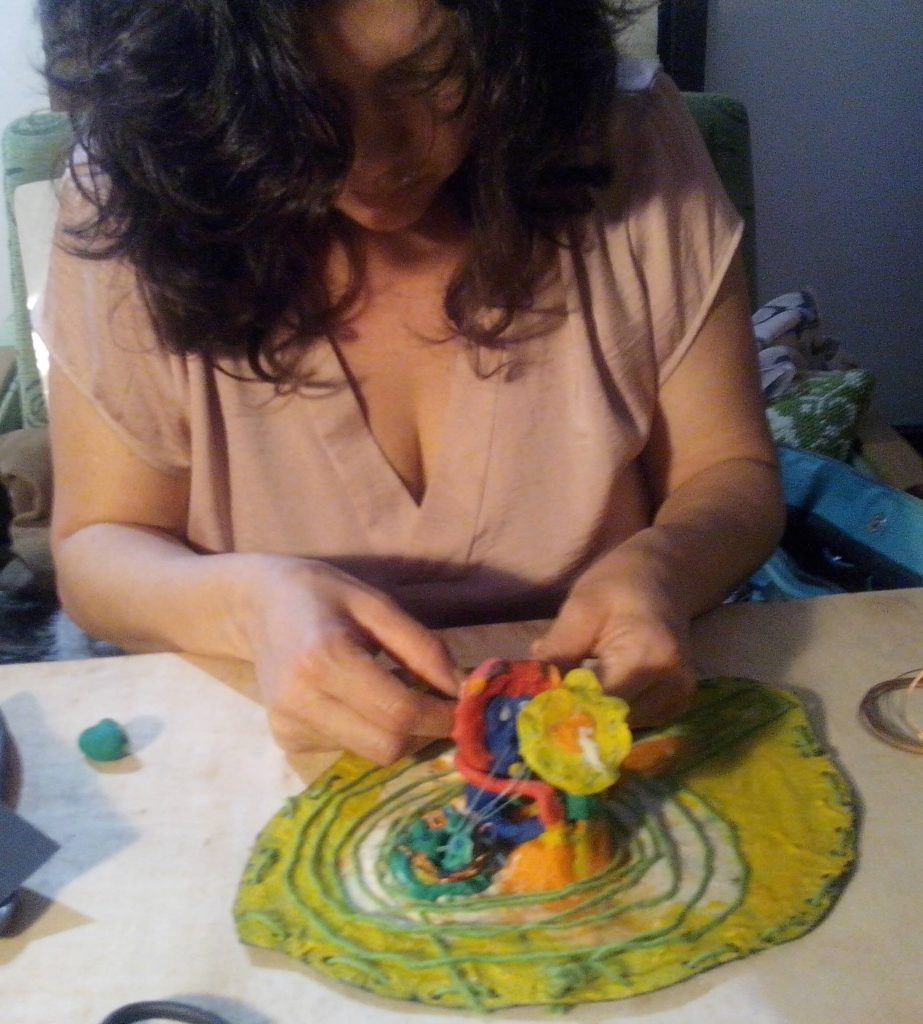 Individual & Group Therapy Sessions
Contact Hannah Sherebrin
I offer Art therapy for adult clients who are suffering from current or past trauma, bereavement, chronic illness and depression.  This is an alternative or supplemental approach to traditional and psychiatric therapy. Many individuals choose to try art therapy if they have tried other therapies that have not helped to access the core of their challenges. No experience in art making is needed, since it is the process that is important rather than the product. Sessions are available in person or virtually online.
Brief Therapy – I prefer commitment to a limited 8 session period, and evaluating progress and the need to continue at that point, I usually incorporate talk therapies as part of the process and we can discuss incorporating various methods at our first session. We can discuss how you would like to work together at our intake session.
Groups – I am able to facilitate art therapy groups for your organization or facility. Occasionally I will offer groups that are open to the general public or to health professionals..
Payment for sessions – My self-pay fee is $50 per session.
I am able to provide you with a receipt, but it depends on your insurance if they will reimburse you, and for how much.  The groups I offer will each state the payment requirements.  Institutions and facilities are welcome to negotiate payment for specific workshops.
Contact me to arrange for therapy and payment schedule.